About Us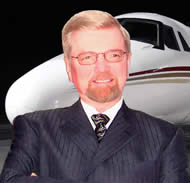 With over 40 years experience in the aviation industry, we are among the leaders in the aviation marketing and sales arena. We are known on a worldwide basis for our progressive, thorough and service oriented approach to aircraft sales and acquisition.


We can supply our clients with the most accurate and timely information available to help them make decisions. Our sales associates have the in-depth knowledge and skills to analyze our clients current and future transportation requirements. We find the best aircraft for buyers, find qualified buyers for our sellers and help our clients procure needed aviation services anywhere in the world. Our experienced technical staff is exceptional in the ability to manage aircraft pre-buy inspections and evaluations.

Because of our high standing in the industry, our clients encompass the full spectrum of the industry including individuals, corporations, flight departments, banks and aircraft manufacturers. Our company never ends its dedication to the client or to the process. The relationships last far beyond the deal: Over 87% of our business is from repeat business and referrals.

Today, aircraft buyers, sellers and operators expect more from their aviation specialist than ever before and Jet Executive offers a wealth of experience to meet those expectations.